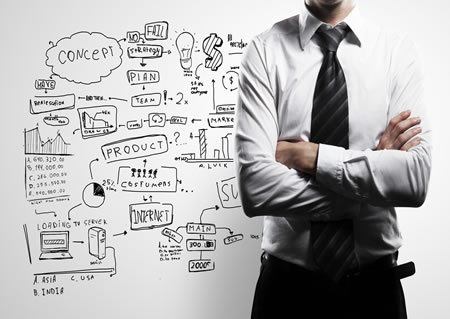 You are probably excited at the thought of starting your own business but also feel apprehensive at the daunting aspect of the legal and financial matters associated. Sole trader, partnership, limited company?? We can help you decide on the most suitable business structure for your business and ensure that the necessary registration process is dealt with smoothly, efficiently and without penalty.
Our team can ensure you keep on top of book-keeping, VAT, payroll and other accounting requirements and help with all aspects of business compliance and administration.
We will assess your financial requirements and draw up the necessary proposals and using our extensive wealth of experience with many banks and financial institutions can help you to establish a good working relationship with them, providing any business plans, cash flow projections, budgets or trading forecasts that they may require.
Business planning and forecasts
A business plan is a decision making tool to help you plan ahead to ensure success. Financial forecasts are a crucial part of any business plan and will help you prepare for both foreseeable problems and opportunities. If you are contemplating the viability of a new proposed opportunity or require additional financing our planning team can produce key forecasting reports and calculations for your business.
Starting up in business is a big step for anyone to make and there are many decisions for you to make at the outset that can influence the future success, and indeed survival of your business. Protecting your investment and minimising personal liability are also issues you need professional advice on.
Sole Trader
Company or Partnership
Terms & Conditions
Agreements & Contracts
Premises
Business Grants
We have many years of advising business Clients from the early days of their new venture right through to their becoming market leaders in their own sector.
Let us advise you at the outset on what the right business model is for you and, what you need to put in place to ensure you and your business survive those early days. We will then work with you every step of the way.
Business Health Checks
Your business is no different and it is all too easy to spend all of your time
Running the business
Chasing new business
Dealing with Customers, Suppliers, Employees etc
Complying with all of the regulatory stuff
We are happy to review the whole basis on which your business is operating to make sure that this still reflects the nature of your business and protects it from any internal or external threats