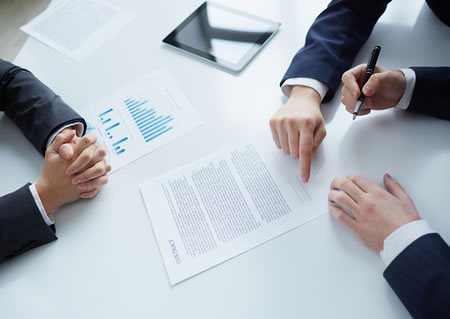 We can advise on all aspects of Company and Commercial work including
Terms & Conditions
Succession & Exit Strategy
Company Formation
Intellectual Property
Agreements & Contracts
Acquisitions & Sales
So contact us if you are
In need of advice on the right business structure to achieve your objectives
Interested in acquiring or disposing of an existing business
Considering what should be done to maximise your gains when disposing of a business
Needing to check your Terms & Conditions and, other documents to see if they reflect the nature of your business so as to make them enforceable, should they be challenged.
Do you have in place all the Procedures to protect you from Employment Tribunal Claims?
When you are dealing with Landlords, Suppliers, Customers & Professional Advisers the "small print" is often of massive importance.
If you want clear and incisive advice in relation to any aspect of your business contact our us and we will analyse the problems you face and advise as to the range of options available to you, before agreeing with you on the best solution for your business
Commercial Property
Our experience extends to assisting clients in connection with a variety of issues relating to Commercial Property particularly
Possession proceedings
Dilapidations
Sales, Purchases & Leases
We act for business Clients both regionally and nationally, providing expert advice on every aspect of dealing with business property. So if you are considering signing a Lease or a Licence you will need advice on many issues including
Should you sign a Lease?
For how long?
What Terms should you expect to be able to negotiate?
Can you break the Lease and, if so, what are the implications for your business?
What are your obligations when the Lease runs out?
Then we can help in guiding you through these issues which involve complex areas of law so contact us and let us help you make the right decisions for your business.